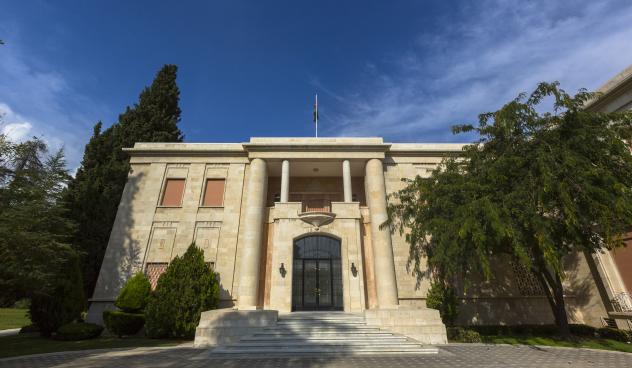 Constructed in 1957, Zahran Palace was the fourth Royal palace after Raghadan, the Little Palace and Basman. It was built in an area in west Amman selected to be a diplomatic neighbourhood. With further urban expansion, other modern buildings were constructed around embassies and around Zahran Palace.
Zahran is similar to Raghadan Palace in terms of the structure's height and the simplicity and elegance of its interior design.
The Palace was the home of Her Majesty the Queen Mother the late Zain Al Sharaf (grandmother of His Majesty King Abdullah II, mother of His Majesty King Hussein and wife of His Majesty King Talal) until her passing on 26 April 1994. Afterwards, Zahran Palace became a Hashemite headquarters where official functions are held.