Royal Decree promotes Crown Prince to rank of captain in JAF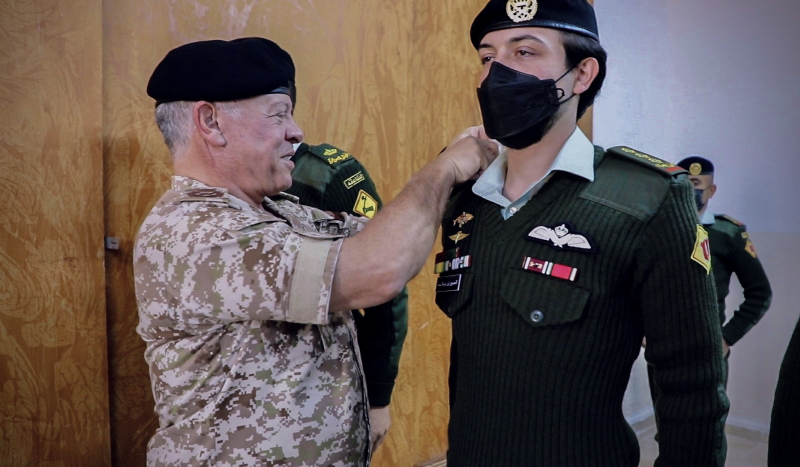 A Royal Decree has been issued, promoting His Royal Highness Crown Prince Al Hussein bin Abdullah II to the rank of captain in the Jordan Armed Forces-Arab Army (JAF).
His Majesty King Abdullah, the Supreme Commander of the JAF, presented Crown Prince Al Hussein with his new military rank on Thursday.
His Royal Highness graduated from the Royal Military Academy Sandhurst in 2017 and has participated over the past years in several military training courses.
Over the past nine months, the Crown Prince has been serving as mechanised infantry platoon commander in the 1st Prince Al Hussein bin Abdullah II Royal Mechanised Battalion, a formation of the Central Military Region.