King visits King Hussein bin Ali Brigade command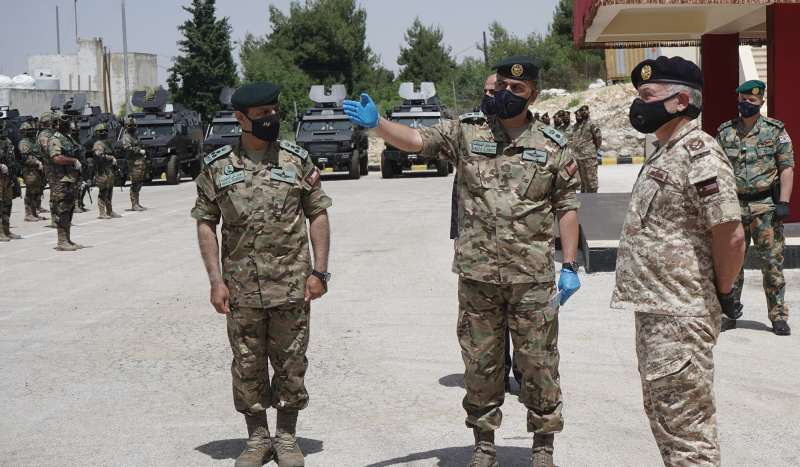 His Majesty King Abdullah, the Supreme Commander of the Jordan Armed Forces-Arab Army, accompanied by His Royal Highness Crown Prince Al Hussein bin Abdullah II, on Monday visited the command of the King Hussein bin Ali Brigade.

King Abdullah was received by chairman of the Joint Chiefs of Staff Maj. Gen. Yousef Hneiti.

His Majesty was briefed on the brigade's operational, training and technical matters and checked on its preparedness.

The King commended the high morale and distinguished performance displayed by the brigade's personnel in carrying out their tasks and duties.

During the visit, His Majesty was briefed on the newly received armoured personnel carriers through a military grant from Qatar, and observed a demonstration of their operational features, which facilitate the execution of the brigade's duties.