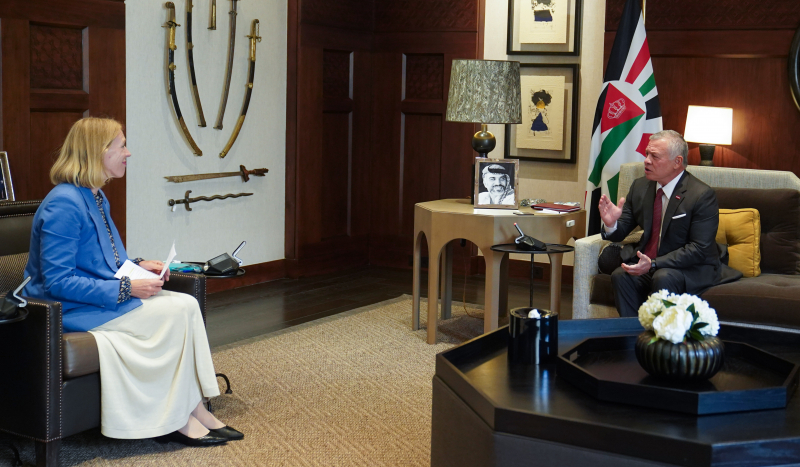 His Majesty King Abdullah on Monday received Norwegian Foreign Minister Anniken Huitfeldt at Al Husseiniya Palace.
The meeting covered bilateral relations and means of bolstering cooperation on investments, renewable energy, and countering climate change.
King Abdullah voiced appreciation for Norway's support to Jordan on a number of development projects and hosting refugees.
Discussing the latest regional and international developments, foremost of which is the Palestinian cause, His Majesty stressed the need to step up efforts to achieve just and comprehensive peace, on the basis of the two-state solution, leading to the establishment of an independent Palestinian state on the 4 June 1967 lines with East Jerusalem as its capital.
For her part, the minister expressed Norway's appreciation of Jordan's role in hosting refugees, stressing her country's keenness to continue supporting the Kingdom, including with the hosting of refugees.
The foreign minister highlighted the importance of bolstering Jordan-Norway cooperation across various sectors.
Deputy Prime Minister and Foreign Minister Ayman Safadi, Director of the Office of His Majesty Jafar Hassan, and Norway's Ambassador to Jordan Espen Lindbæck attended the meeting.