King, Qatar emir visit World Cup security operations room, Education City Stadium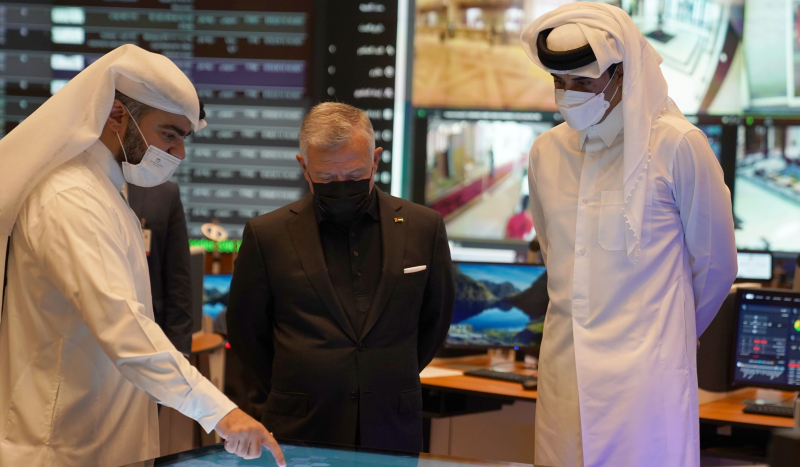 His Majesty King Abdullah, accompanied by Qatar Emir Sheikh Tamim bin Hamad Al Thani, on Wednesday visited the Safety and Security Operations Committee of the FIFA World Cup Qatar 2022, housed at the National Command Centre.
During the visit, King Abdullah, who was also accompanied by His Royal Highness Prince Ali bin Al Hussein, was briefed on the committee's duties to maintain the security of the tournament and ensure the safety of participants and fans.
His Majesty and Sheikh Tamim also visited the Education City Stadium, which will be among those hosting the World Cup matches, and were shown miniature models of the other stadiums where matches will be held.