King participates in Arab consultative meeting in Egypt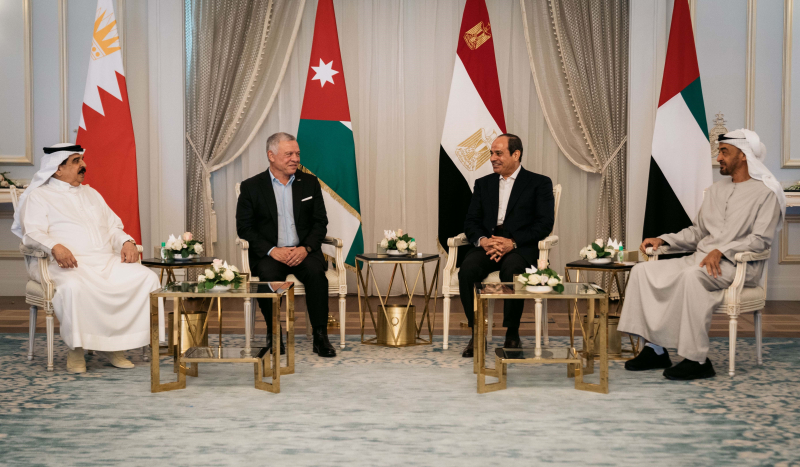 His Majesty King Abdullah on Tuesday participated in the Arab consultative meeting held in New El Alamein City on Egypt's north coast and attended by a number of Arab leaders.
The meeting, held at the invitation of Egypt President Abdel Fattah El Sisi, also included Bahrain King Hamad bin Isa Al Khalifa, and United Arab Emirates President Sheikh Mohamed bin Zayed Al Nahyan.
The leaders stressed the importance of ongoing Arab consultations to bolster cooperation in various fields, in service of Arab countries and to fulfil the aspirations of their peoples.
The need to step up joint Arab action and unify Arab positions to counter challenges was emphasised during the meeting.
The meeting also covered the latest regional and international developments with the leaders reaffirming the need to step up efforts to achieve peace and stability in the region and find political solutions to its crises.
Turning to the Palestinian cause, King Abdullah stressed the need to work closely with all parties to relaunch the peace process between the Palestinians and the Israelis on the basis of the two-state solution, underscoring the importance of supporting the Palestinians as they seek their just and legitimate rights, and including them in regional economic projects.
A number of issues of mutual concern were also discussed to boost cooperation and coordination, especially on the economy, investments, and development.
Prime Minister Bisher Khasawneh attended the meeting on the Jordanian side.