King meets UN Women executive director in New York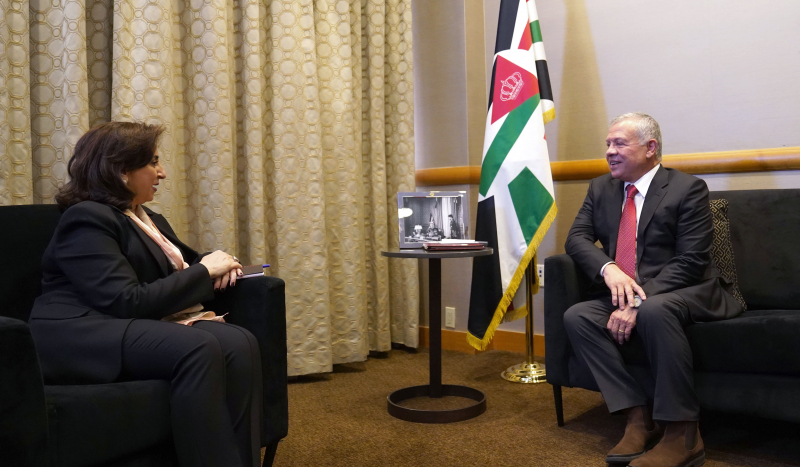 His Majesty King Abdullah met on Monday with UN Women Executive Director Sima Bahous in New York.

King Abdullah commended Bahous' efforts in leading UN Women, since her appointment as executive director late last year.

For her part, Bahous stressed the importance of bolstering international efforts to increase women's participation in decision-making, commending Jordan's recent measures to empower women as part of the Kingdom's political modernisation efforts.