King meets representatives of international, US Jewish organisations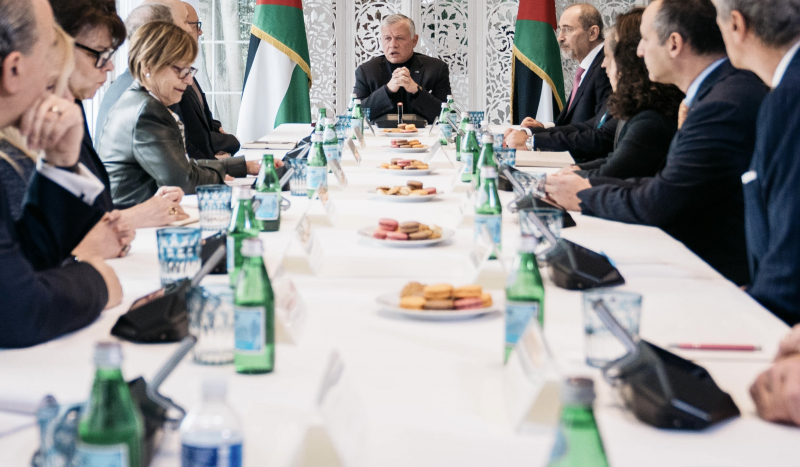 His Majesty King Abdullah on Thursday met with representatives of international and US Jewish organisations in Washington, DC, and stressed the importance of these organisations supporting efforts to achieve just and comprehensive peace.

King Abdullah stressed the need to step up efforts to push towards restoring calm and de-escalating in the Palestinian Territories, while ceasing all unilateral measures that would lead to instability and undermine peace prospects.

His Majesty said Jordan will continue efforts to safeguard Islamic and Christian holy sites in Jerusalem, under the Hashemite Custodianship.

Deputy Prime Minister and Foreign Minister Ayman Safadi, Director of the Office of His Majesty Jafar Hassan, and Jordan's Ambassador in Washington, DC, Dina Kawar attended the meeting.