King meets Japan emperor in Tokyo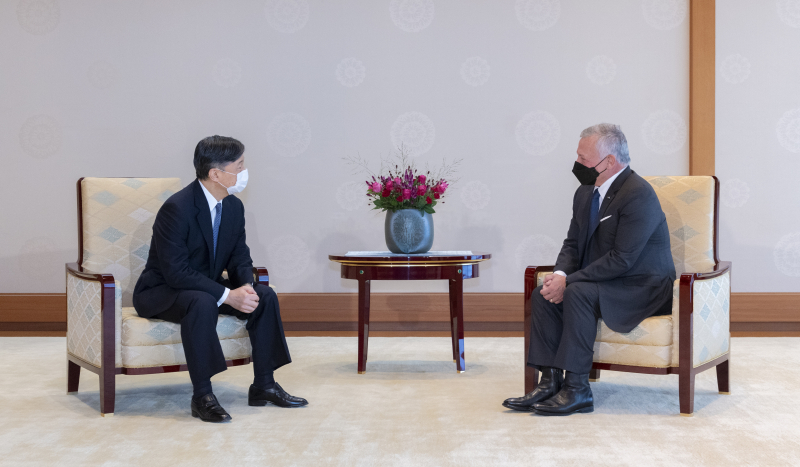 His Majesty King Abdullah on Wednesday met with Emperor Naruhito of Japan at the Imperial Palace in Tokyo.
King Abdullah and Emperor Naruhito discussed the deep-rooted friendship between the two countries, expressing pride in the advanced ties across various sectors.
At the meeting, His Majesty asked Emperor Naruhito to convey his greetings to Emperor Emeritus Akihito, wishing him good health and well-being.
The King also expressed condolences to Emperor Naruhito over the passing of Japan's former prime minister Abe Shinzo.