King calls for expediting establishment of Aqaba marine reserve to nominate it for inscription on UNESCO World Heritage List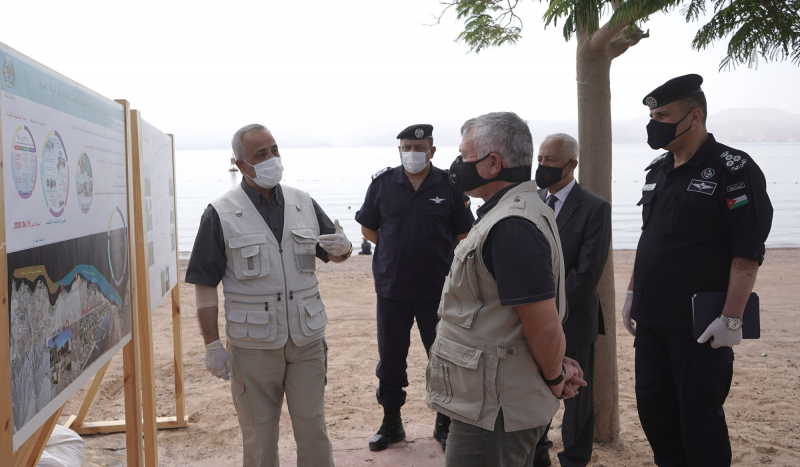 His Majesty King Abdullah on Tuesday urged expediting the establishment of the Aqaba marine reserve, to nominate it to be inscribed on the UNESCO Marine World Heritage List.
During a visit to the Aqaba Marine Park affiliated with the Aqaba Special Economic Zone Authority (ASEZA), King Abdullah called for promoting domestic tourism to Aqaba, and preparing its sites for the return of international tourists.
His Majesty underscored the importance of upholding the law to safeguard the marine environment against pollution.
The King viewed plans for the marine reserve and the stages of its implementation, as well as measures taken to conserve the coral reefs unique to the Gulf of Aqaba, maintain marine cleanliness, and regulate the fishing industry.
ASEZA Chief Commissioner Nayef Bakhit briefed His Majesty on marine conservation measures, as well as efforts to raise awareness of the importance of conserving Aqaba's coral reefs.
For his part, Public Security Directorate Director Maj. Gen. Hussein Hawatmeh noted that the security strategy for Aqaba focuses on the environmental and tourism-related aspects.