King attends tactical exercise in Eastern Military Region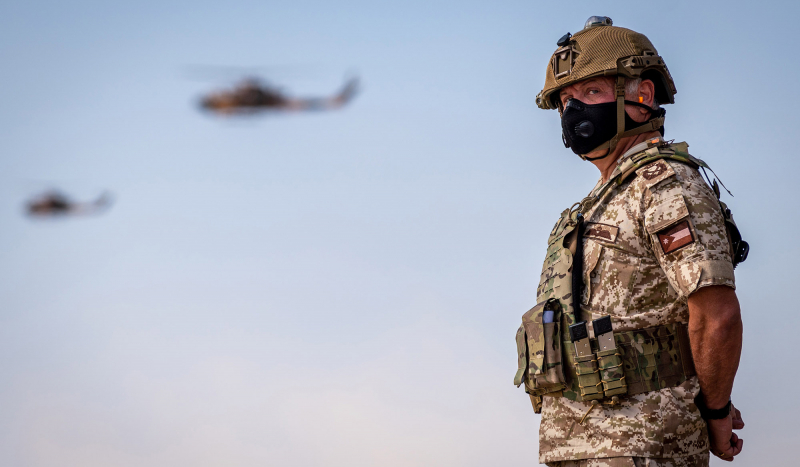 His Majesty King Abdullah, the Supreme Commander of the Jordan Armed Forces-Arab Army (JAF), accompanied by His Royal Highness Crown Prince Al Hussein bin Abdullah II, attended a tactical exercise on Monday, conducted by the Eastern Military Region.

Upon arrival at the location of the exercise, attended by Her Royal Highness Princess Salma bint Abdullah II, King Abdullah was received by Chairman of the Joint Chiefs of Staff Maj. Gen. Yousef Hneiti, the region's commander, and a number of senior JAF officers.

His Majesty was briefed on the Eastern Military Region's operational and tactical duties, as well as the various stages of the exercise, which included defensive battle drills aimed at developing personnel's leadership, planning, and coordination skills to bolster combat capabilities.

The King expressed confidence in the advanced skills and professionalism displayed by military personnel, praising their professionalism and high morale.