Crown Prince meets deans of students' affairs at public universities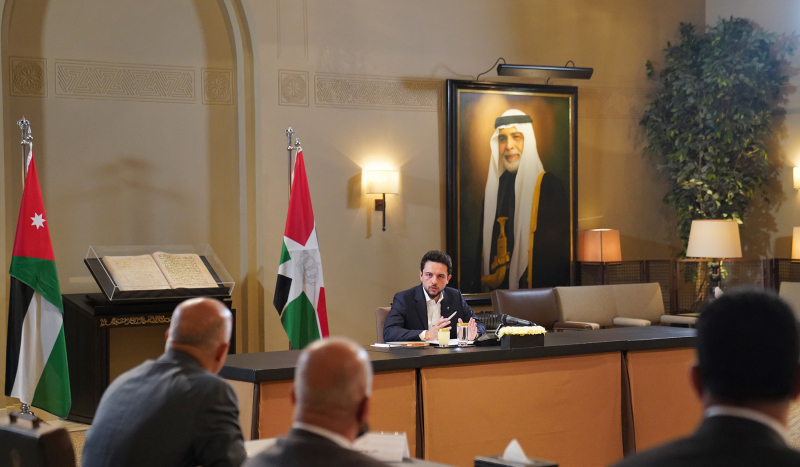 His Royal Highness Crown Prince Al Hussein bin Abdullah II on Monday reaffirmed the need to encourage university students' political and partisan engagement, highlighting the role of deanships of students' affairs in this regard.
During a meeting at Al Husseiniya Palace with the deans of students' affairs at public universities, Crown Prince Al Hussein said universities are pillars of political modernisation, as they are the incubators of young people with various political leanings.
His Royal Highness commended young Jordanians' active engagement and their keenness to follow the latest developments across various fields, highlighting their energy and potential in contributing to the country's progress.
The Crown Prince underscored the role of the newly endorsed laws in enhancing the right of citizens, including university students, to engage in partisan work without restrictions or influence.
His Royal Highness noted the importance of unifying civic education curricula at public universities, and the need to plan specialised courses on political modernisation to be taught to students at the start of the coming academic year.
For their part, the deans expressed their keenness to implement the outcomes of political modernisation related to universities, underscoring that deanships will serve all students across the political spectrum and promote students' engagement in national platform-based political parties.
Deanships will hold awareness building courses on political and partisan work, train students in debate and dialogue, and activate the role of student clubs, the deans added.
Director of the Office of the Crown Prince Zaid Baqain attended the meeting.